01/12/18 — Heydon Hatcher
At the end of 2017, we got Good Agricultural Practices or GAP audit certified! Why does this matter, you ask? Well for a handful of reasons. Put simply and pulled from the GAP site: "GAP is a voluntary audit that verifies that fruits and vegetables are produced, packed, handled, and stored as safely as possible to minimize risks of microbial food safety hazards. GAP & GHP audits verify adherence to the recommendations made in the U.S. Food and Drug Administration's Guide to Minimize Microbial Food Safety Hazards for Fresh Fruits and Vegetables and industry recognized food safety practices." Even as a certified organic farm, it doesn't mean that things are going to be microbially safe. So, this audit certification ensures an extra layer of trust to our customers. We opted for a third party to come in and make sure that we are sticking to the highest standard of cleanliness possible, and we passed with flying colors.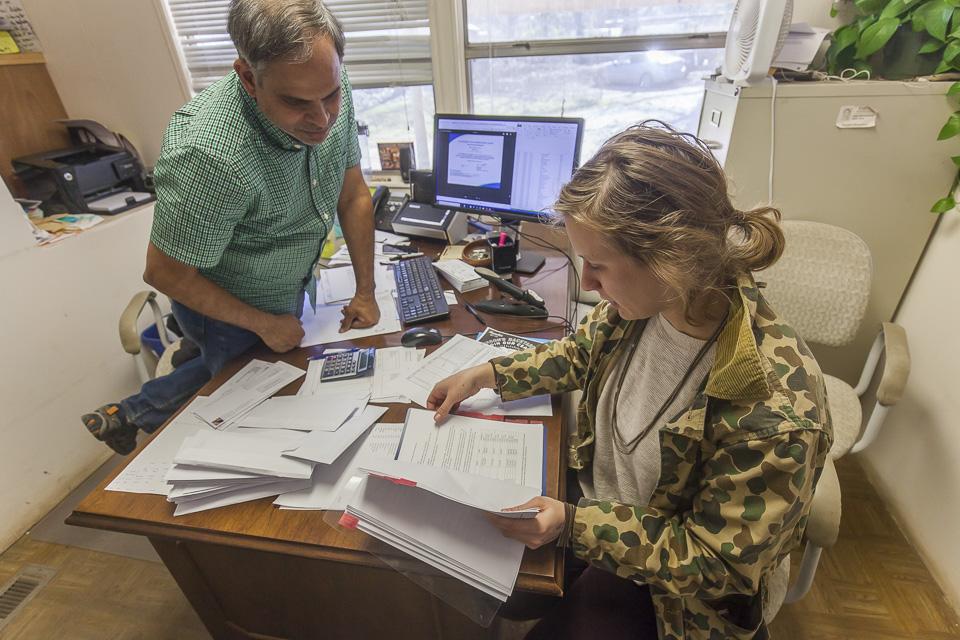 GAP audit certification not only makes sure that we are adhering to vital food safety practices but also prepares us for the FDA's Food Safety Modernization Act that Obama signed into legislation during his tenure. This is a sweeping reform that tries to prevent contamination instead of responding to it when it occurs. Hardie's Fresh Foods, a produce distributor in town, sponsored us to get audit certified because not only does it make them more reputable in distributing to businesses in the region, but they provide produce to the Austin Independent School District, and no one wants children getting potentially unsafe foods! In conjunction with Greener Fields Together, which is a program run and administered by PRO*ACT that "engages and involves farmers, distributors, foodservice operators and retail locations in efforts to work toward safer produce from seed to fork," they helped coach us through the whole process. Despite being sponsored, this was something that we have been interested in obtaining for a long time. With two locations and a number of different employees, it's beneficial to have good standards on procedures, and in turn aids in the process of better mainline training our staff.
Since we didn't have a written down Food Safety Plan prior to the audit, Our Operations Manager, Krishna Raghavan took the lead in writing up a JBG Food Safety Plan along with our Barn Manager, Tracy Whitehead, and our Farm Manager, Becky. The whole process took more than two months to complete. We had procedures in place, but had not gone through each step and written out the standard operating procedures for all aspects of the farm in both locations and in all departments. Needless to say, this has been quite the logistical feat. Tracy, our Barn Manager, went through the Produce Safety Alliance Grower Training, and was deeply vital in preparing the SOPs and aiding in training all the other JBG employees on the New Food Safety Guidelines as a part of FSMA. This includes everything from how we sanitize bins, check temperatures in the coolers, ensuring water is managed properly, hand washing methods and frequency, dress code, scenarios on how to deal with sickness and injury, how we manage and rotate produce, where we keep supplies, how to sanitize supplies, how to transport vegetables, and the list goes on. The work is decentralized, so everyone does their bit to adhere to the guidelines.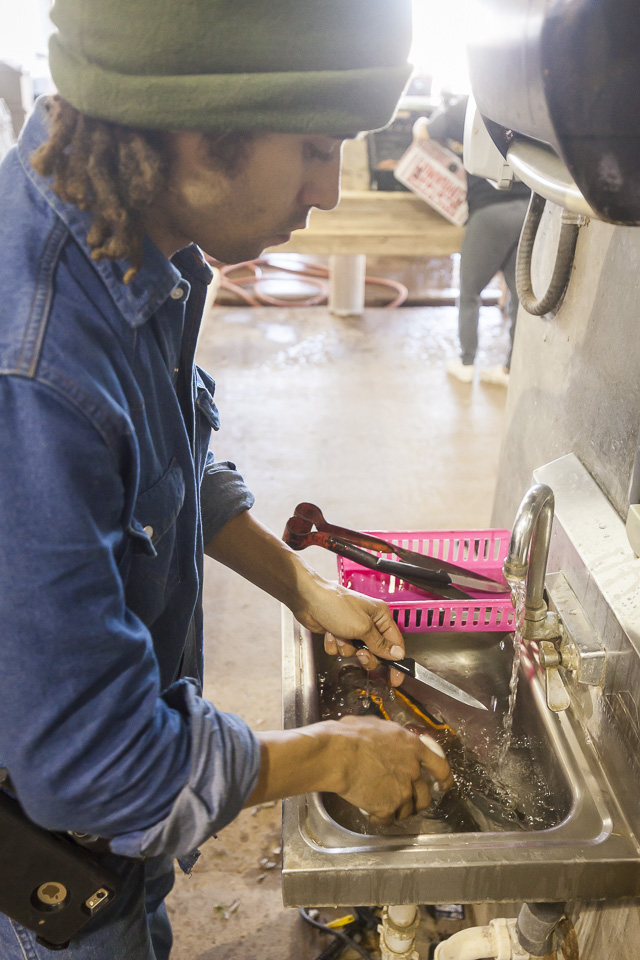 Not only did this audit occur at the Hergotz barn, but also out at the River Road farm. Becky was immensely integral in educating the farm about implementing GAP procedures. Out at the River Road location, we had to provide field history, water system information, soil amendments information and procedure, sanitation of farm vehicles and equipment, harvest crew hygiene, storage of tools, and so on.
We even had to do a mock recall of kale and retrace the "contaminated" vegetable from the customer back to the field. Our Operations Manager, Krishna, was most proud of this feat. Starting from our Wholesale Manager, Mike Mo, we have such detailed documentation that it is possible to track the vegetable back to the exact tract of land from whence it came. We can figure out when it was fertilized, what kind of fertilizer was used and how often, if it was transplanted or direct seeded, and even where the seeds came from initially. Pretty wild, right?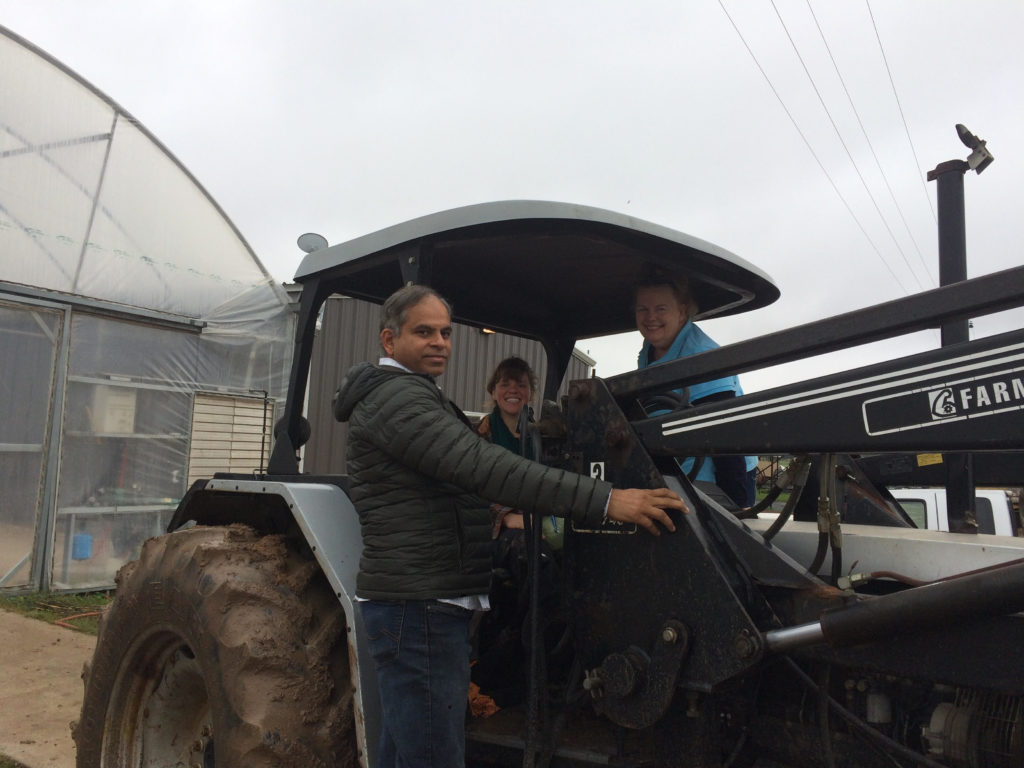 After we went through the GAP Audit on November 15th, it was time for us to get ready for the annual NICS Organic Certification Inspection. This is our annual inspection to ensure that we are using organic practices in all aspects of the farm from seed to harvest. Just in case you were wondering, we are certified organic by Nature's International Certification Services (NICS), based out of Wisconson. The NICS inspector started off with a thorough inspection of the seeds cooler and the storage shed where we keep our fertilization and spray supplies. She also inspected the facilities, tools, amendments, soils, etc. After the field visit, the inspection continued to the barn / packing shed and conducted a sit-down inspection / interview with Krishna on all our records from the previous year (on all the inputs, to make sure the seeds are organic and or untreated and the inputs are compatible with organic certification guidelines). We also had a walk through audit of a crop: tracking the purchase of seed through our greenhouse and planting in the field, to weeding and pest management, to harvest and finally to the customer (the opposite of the GAP audit which warrants a tracking from customer to seed). We went into the details of everything from our buffer zones around the farm, to logo colors and placement on our CSA boxes. It's an extremely long and detailed process, but thanks to a hard working staff, we have all of our ducks in a row.
After the organic certification inspection, Krishna went through the exit interview with the inspector and all the concerns if any were listed by the inspector. We are proud that this year we did not have any issues listed at the time of exit interview and all the documents were submitted to the inspector's satisfaction. Yeehaw! So enjoy those certified veggies, folks. 'Til next time!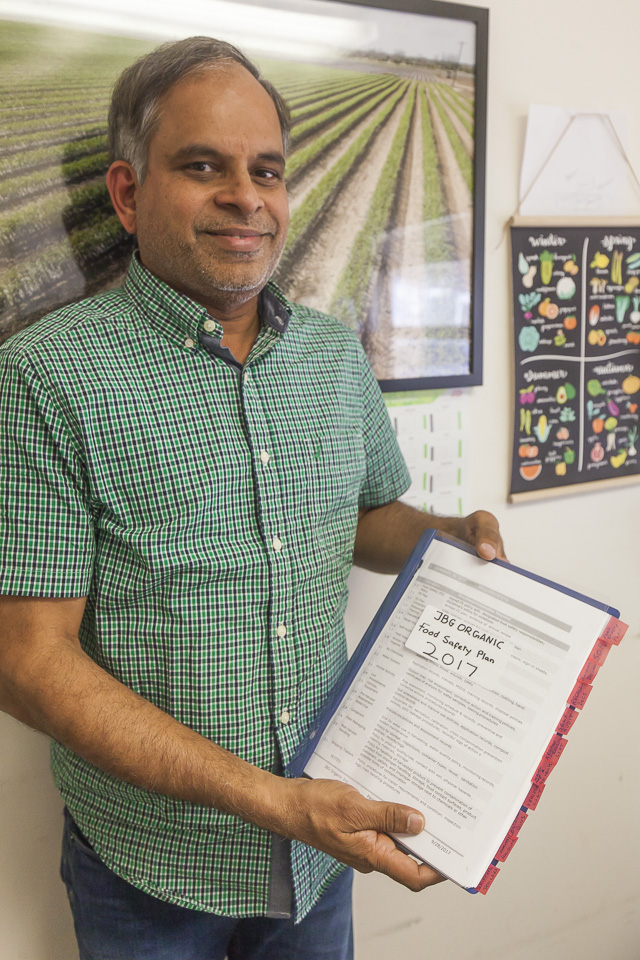 OLDER POSTS