05/03/17 — Heydon Hatcher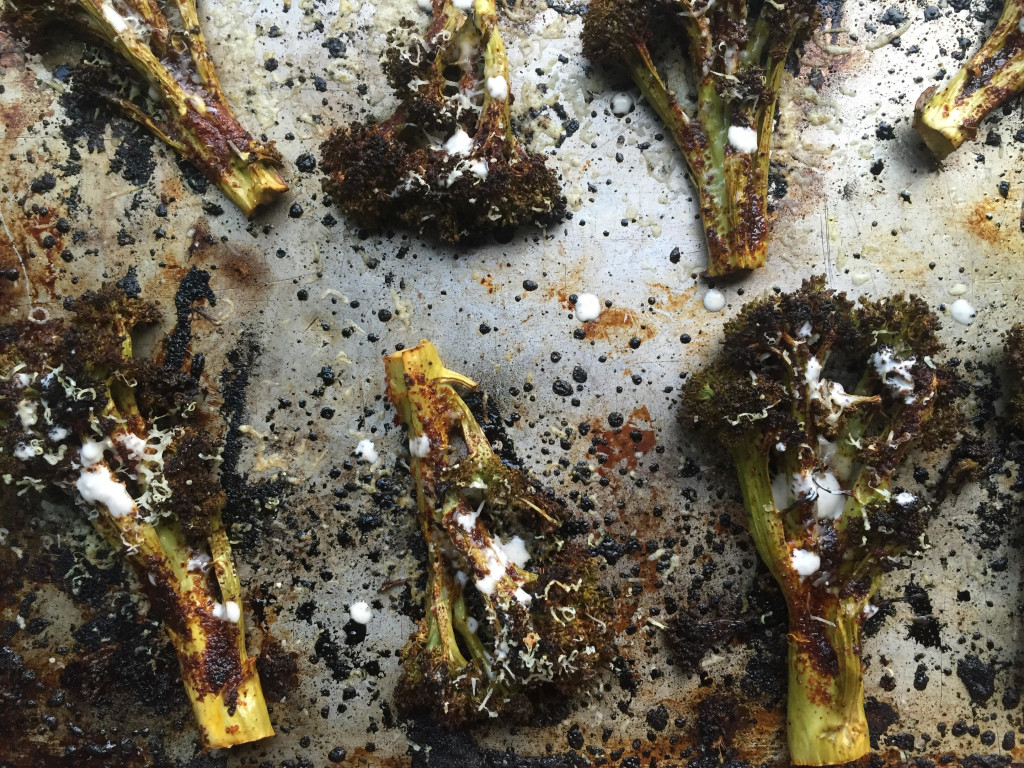 By Megan Winfrey
Roasting hearty vegetables is a tale as old as time. But hey, it's 2017 and we're all about taking traditional methods, changing them up slightly, and throwing a new name on it! Over the last few seasons, vegans and vegetarians have taken back the 'steak' via cabbage steaks, cauliflower steaks, and pineapple steaks - so it totally makes sense to throw broccoli steaks into the mix! This recipe even calls for a traditional BBQ rub, bringing it even closer to the real deal.
BBQ Broccoli Steaks with Aioli
4 broccoli heads, sliced in half down the middle
2 tbs. brown sugar, packed
1 tsp. smoked paprika (regular is also fine)
1 tbs. chili powder
1 tsp. onion powder
1/2 tsp. cayenne
1 tsp. coarse salt
1 tbs. apple cider vinegar
3 tbs. mayonnaise
Fresh grated parmesan cheese, for garnish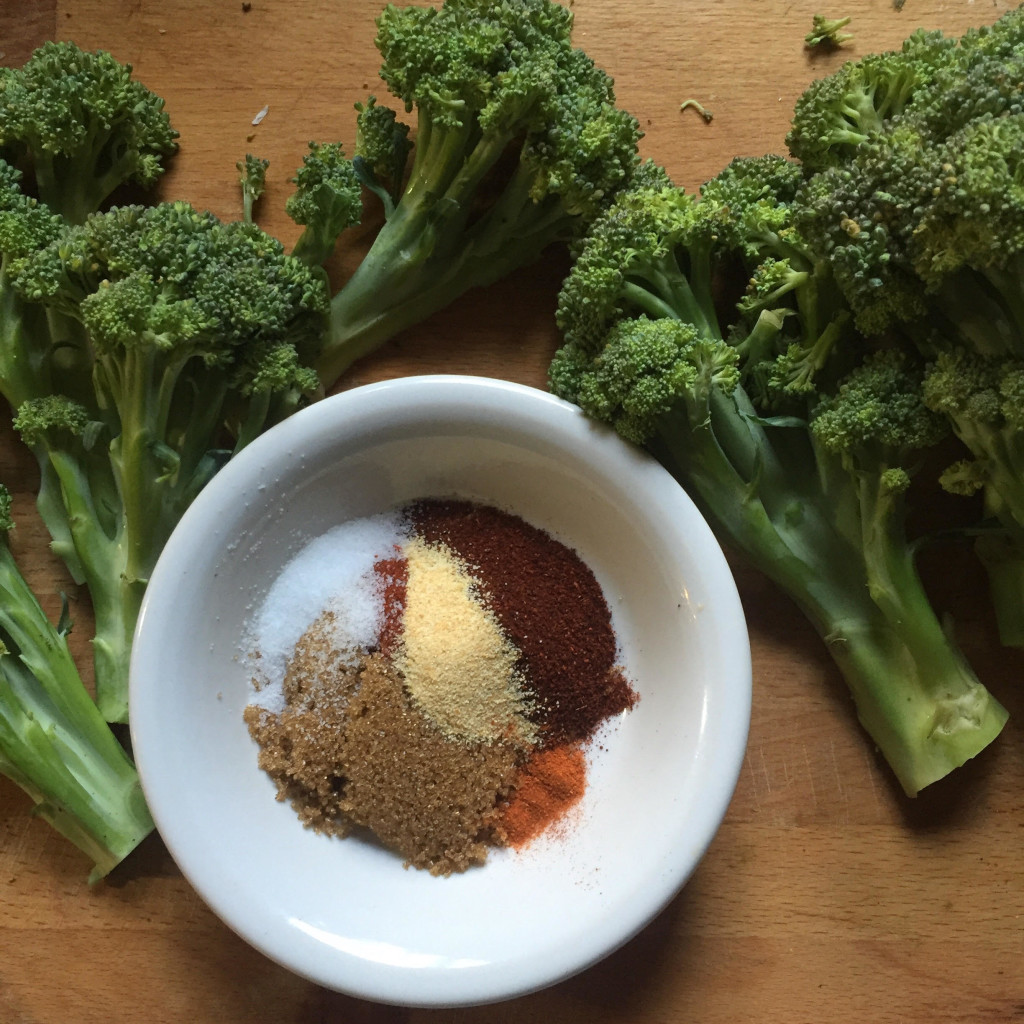 Preheat oven to 450 degrees.
Oil a large baking sheet, and place broccoli steaks cut side down.
In a small bowl, mix the brown sugar, paprika, chili powder, onion powder, cayenne and salt.
Drizzle the stalk and tops of the broccoli with olive oil, then sprinkle on the rub. Rub it in a bit with your fingertips, making sure to get the seasoning into the crevices.
Roast for 20 minutes, until the leaves are crispy and the bottom is deep brown. While the steaks cook, prepare the aioli by stirring the mayo and the vinegar together in a small bowl.
Remove the steaks from the oven, grate parmesan cheese right over the top, then drizzle with aioli.
OLDER POSTS