01/03/18 — Heydon Hatcher
Recipe and Photo by Megan Winfrey
Just one peek at social media on January 1st and everyone's posting the same thing. Big ole bowls of black eyed peas and greens, cornbread and hot sauce waiting in the wings. Legend says that black eyed peas bring luck, greens bring wealth, and pork keeps you moving forward (like a pig does when foraging). I look forward to making this meal on the first day of the year, and enjoying the leftovers all week long. What follows is the easiest peas and greens recipe in the entire world, and it will taste like it took hours to make. By all means, use dried peas and ham hock if possible - but keep this recipe in your back pocket for that inevitable January 1st when you simply 'aint got time for that. Happy 2018!
Easy Black Eyed Peas & Collard Greens
4 cups frozen black eyed peas
5 slices of bacon, chopped
1 large onion, chopped
1 celery stalk, diced
4 cloves garlic, minced
6 cups chicken broth
salt and black pepper to taste
1 bunch collard greens, stems removed and rough chopped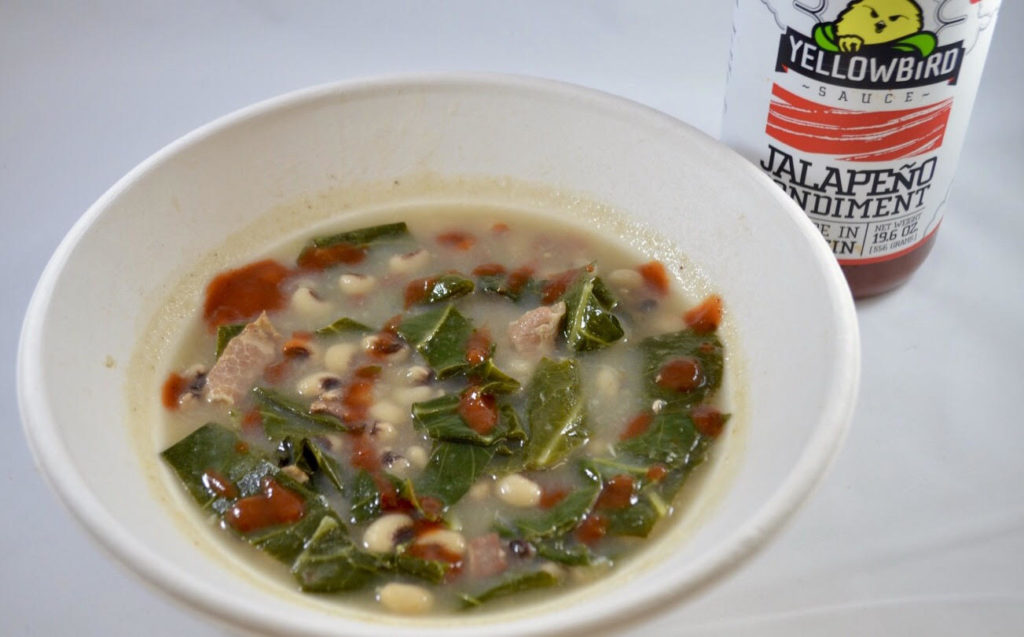 In a medium-large dutch oven, cook the chopped bacon until crispy. Transfer to a paper towel to drain.
Cook the onion, celery, and garlic in the bacon drippings until tender.
Add the broth, peas, salt and pepper and bring to a boil.
Lower the heat to a simmer and add the bacon. Cover and cook for about 45 minutes, until the peas are tender and can be easily smashed with the back of a fork.
Add the chopped collard greens, stir well, adjust seasoning to taste, cover and let simmer for another 10 minutes.
Garnish with the hot sauce of your choice.
OLDER POSTS