05/16/17 — Heydon Hatcher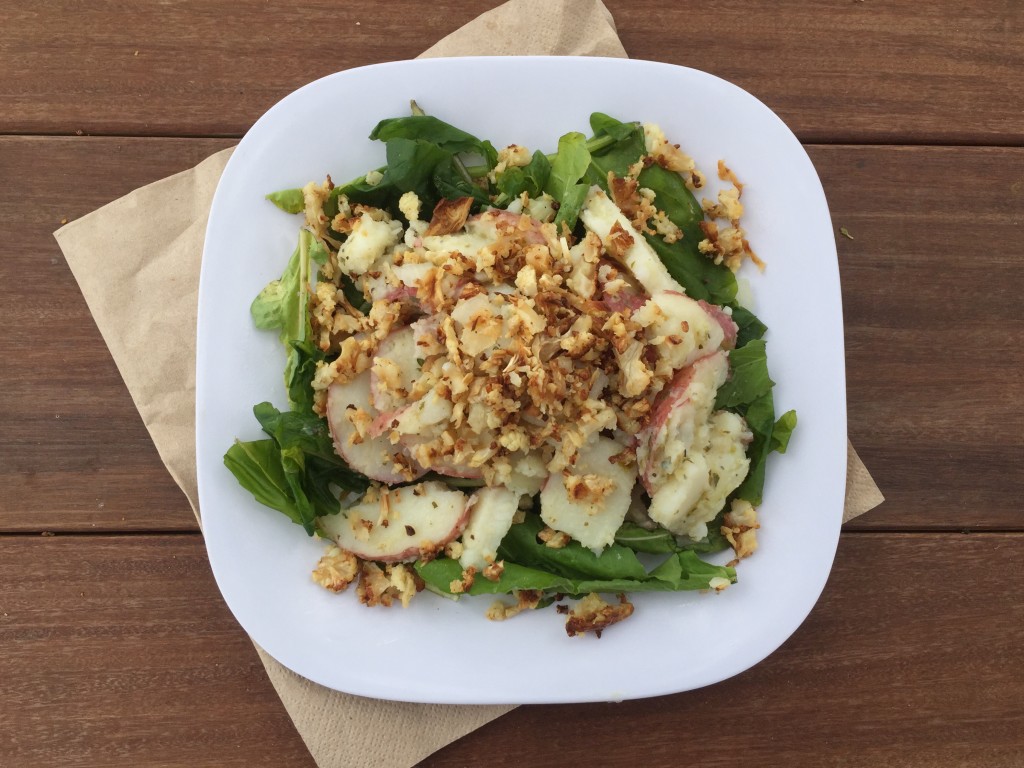 By Megan Winfrey
When cooking a meal or meal prepping, I like to see how far I can spread my ingredients. The more dishes I can create with what I have in front of me, the more badass I feel - and this recipe is a perfect example of that feeling of accomplishment. Leftovers from a big batch of potato salad, the pan-scraped bits from a bunch of roasted cauliflower, and a bed of arugula is all you need for a scrumptious and low key lunch. This same equation can be applied to a plethora of leftovers - think chilled roasted squash and feta cheese or leftover orzo and fresh sliced tomatoes.
Potato Salad Salad
To make the potato salad, I used this
recipe
. It was the perfect contribution to my family's Easter potluck - SO tasty and light! And after another few days marinating in the fridge, it was even more flavorful - packing enough vinegar-y punch to eliminate the need for salad dressing in this recipe.
Also that week, I roasted a bunch of cauliflower for dinner one night. Instead of scraping the crispy little bits onto my plate as per usual, I had a sudden vision of topping a salad with them. So into the fridge they went for the next day's lunch.
All it took was a pile of arugula on my plate with a squeeze of lemon, a few heaping spoons of potato salad, and a mountain of roasted cauliflower bits on top to make the perfect lunch!
OLDER POSTS