05/05/17 — Heydon Hatcher
The arrival of a new month means another marvelous edition of our First Friday Staff Picks! We think that our staff is the best in the business (okay, okay, we are a little biased), but the JBG family hails from all over the place and covers the gamut in talents and interests. We love sharing events, adventures, and side projects that inspire and excite our JBG-ers (food-related or not) with the community. Check out the staff-curated list of favorites below!
Casey (Customer Service Extraordinare)
- I had the best dinner at
Sway
the other night! The tom yum is da bomb even though the spice can knock you out if you're not careful. My boyfriend and I also tried their jelly beer which is pretty much a super cold beer slushy. The beer is stored in salt water (27 degrees) in a cooler with a small motor that rocks it back and forth to keep it from freezing. Then when you open it, the change in temperature and pressure causes it to magically transform into a slush. It's pretty cooool.
I'm also really pumped, as I'm sure so many people are, for the new Fast and the Furious movie,
The Fate of the Furious
! This is their 8th one and they just keep getting better. I'm in the process of making a cross stitch tribute for my boyfriend who is actually the real fan of the movies in a non-ironic way. It's a work in progress, but who doesn't love Vin Diesel and Paul Walker (RIP) in cross stitch form.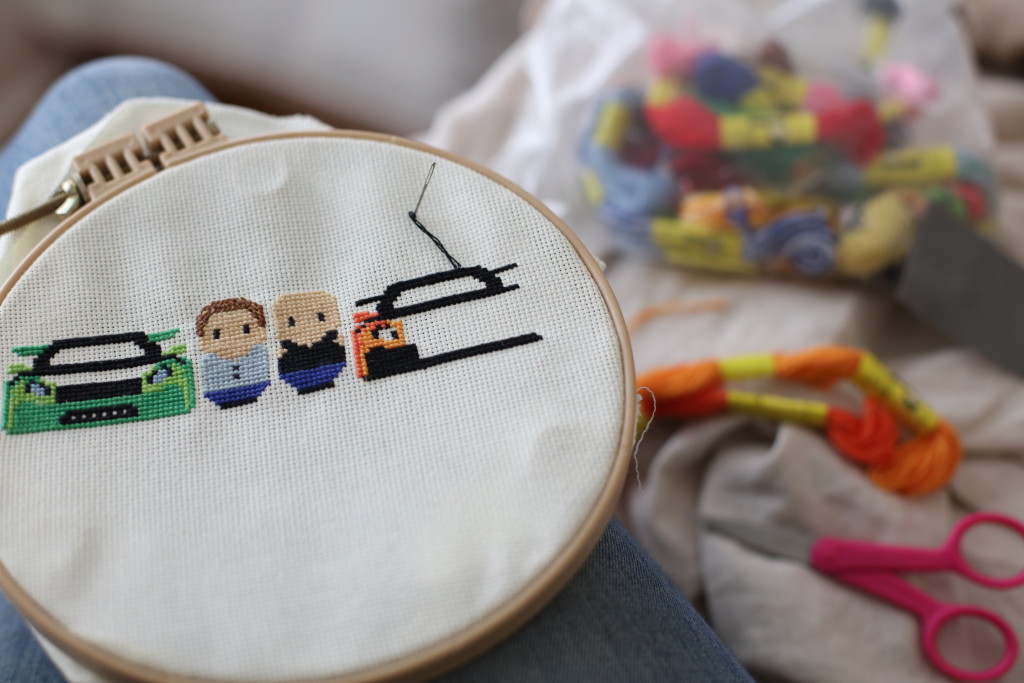 Matt Pelkey (CSA Manager)
- 
The city paying for chicken coops
? Yes, please.
Travis (Wholesale Manager)
- I'm super excited for my annual pilgrimage to Marfa this month. Not to sound like every other hipster that has lived in Austin for 15 minutes, but Marfa is the perfect place to get outta the city, throw your phone away, and scrub your brain clean. You can find me at the Lost Horse Saloon.



Other than that,
Ty Segall
is playing at Stubb's on the 27th. He always puts on a solid show and tickets are surprisingly cheap, so get on that!
Becky (Farm Administrator)
- 
Farmgrass
, May 12-13. Super chill festival benefiting farmers? I'm there!!! I went last year and it was absolutely lovely. My favorite part was falling on Friday night, being gently serenaded by fiddles in the campsite with the wind in the trees. High Plains Jamboree will be playing this year which features my absolute favorite local artist, Brennan Leigh. Her tunes are intelligent and witty, bringing a refreshing modern twist to classic country sounds. Plus their music is totally two-steppable!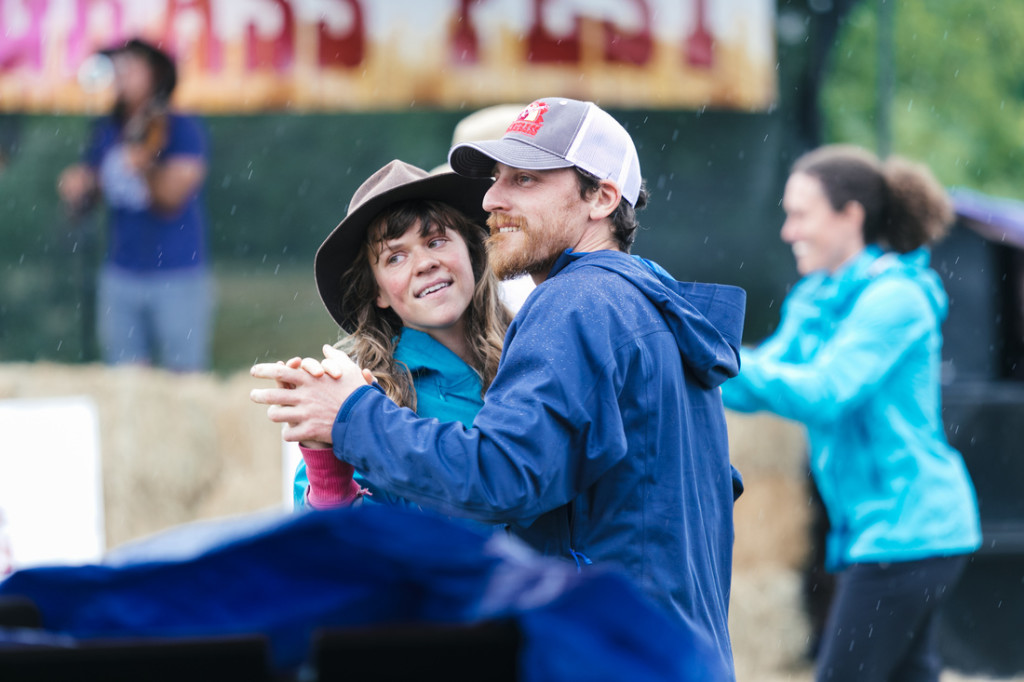 The O'Henry Pun Off
on May 13th. SO GOOD! In my family puns are the highest form of humor. The O'Henry Pun Off is a competition where the best of the worst dad-humor has a place to shine. Grab a blanket and chill on the lawn of Brush Square downtown for an afternoon that is guaranteed to keep you simultaneously amazed at the skills of the punsters and rolling in laughter.
Brenton (Head Farmer)
-
Licha's Cantina
- I love this place! Last night I had a fish dish with tuna. It was awesome!
Surprise surprise, I've got a new project on the docket! I'm going to re-purpose our milk coolers into smokers to smoke some veggies. Going to be awesome!
I've been reliving my childhood going to my son Jimmy's Northwest Little League Baseball games. Jimmy is a rockstar... he's already got six hits! A little known fact about me is I used to play baseball... mostly catcher.
Ada (Marketing and CSA Manager)
- The impending tomato season has me giddy with excitement. I can't wait to pickle and preserve my way through the summer.
Recently went camping at Pace Bend for a friend's birthday. Love this place as a last-minute camping spot outside of Austin, where you can almost always snag a place to set-up tent, without worrying about it being full.
Lots of birds migrating through Texas right now, and I have happily added 10+ new species to my "Life List" this Spring... most recently, the Orchard Oriole which I spotted atop a dead tree at Pace Bend. About a year ago, I got the National Geographic bird app ($10 i think) on which you can track and list all of the birds you've seen, as well as see their range and hear their calls... the app has upped my birding fervor considerably. #birdnerd
Taylor (Barn Crew)
- Trees. I really like trees. I've been really into trees lately, native Texas trees specifically. Andrew told me he's really into vintage Furbies these days. My staff pick is also Ryan. What are staff picks?
Tracy (Inventory Manager)
- Went to the
Austin Rodeo
a few weeks ago, and had a blast. I'd love to volunteer here one year. Beautiful horses, and this amazing little girl who couldn't have been more than 6, she was one mutton busting. It was cool to learn that it's a non-profit, and that proceeds go to the kids that are participating. At the end, they had this really amazing display of horses, unsaddled, and unbridled. It was beautiful.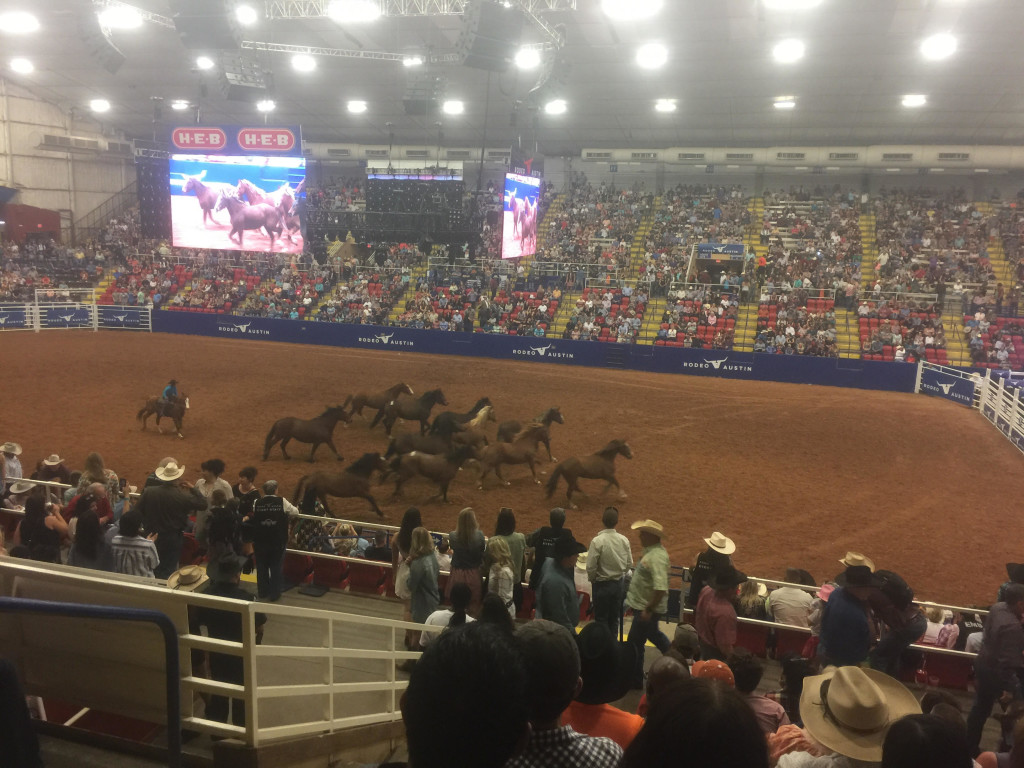 Andrew (CSA Packing Crew)
- My favorite band, 
All Them Witches
, a blues-y psych group from Nashville, are returning to Austin and playing
Antone's
on 5/18. If you like riffs and good vibes through amplifiers, it's a must.
Missoula (Farm Dog 1)
- Mike Mo's weekly brisket. That human can COOK!



Chucha (Farm Dog 2)
- Chasing cars, what else? And belly rubs.
Roxy (Farm Dog 3)
- Leftover Burritos. Hitchin' rides.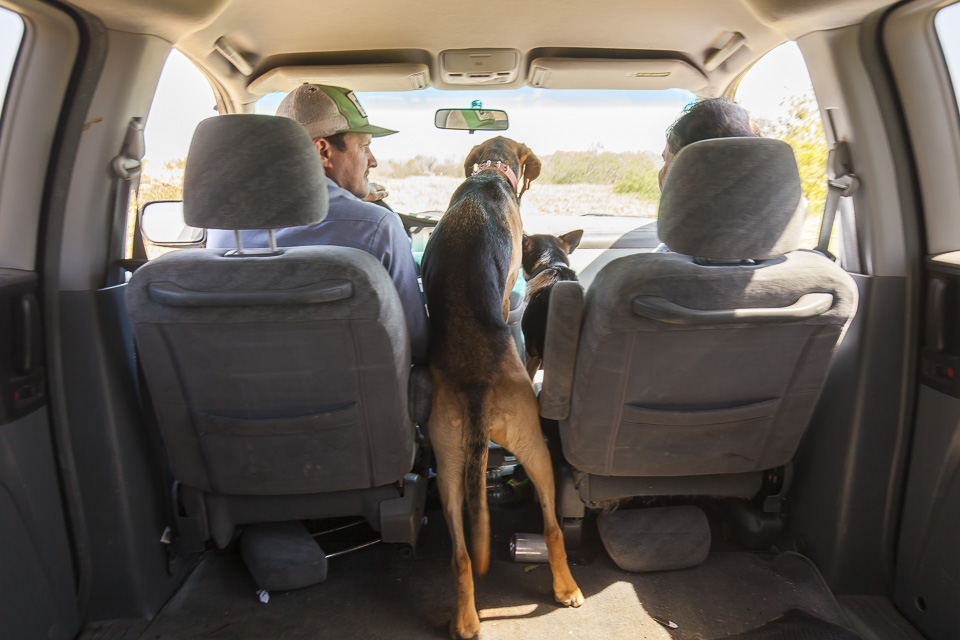 Heydon (Farm Blogger)
- Two dear friends of mine simultaneously sent me a video of one of the most stunning and unique
gardens
I have ever seen. It sent me into a rabbit hole that unveiled a reservoir of inspiring videos of jaw-dropping gardens. One that almost had me in tears (I know, I know, I'm a total garden nerd) was an intimate look into
Piet Oudolf and his wife's garden
. Known as an immensely influential Dutch garden designer, this peek into his garden seems like a walk through an ethereal wonderland with a close and dear uncle. Give it a peek, and then peruse the entire Nowness
"Great Garden"
series. It's worth a moment of your day.
Also, the
Simonite brothers
killin' on their first collaboration for
Whitney
's new music video. The music is awesome, the S. brothers have such vision together, and West Texas forever. So stunning all around - check it
here
.
Montana (Direct Seed Lead)
- Tomatoes, tomatoes, beets, carrots, potatoes, greens, tomatoes, and future thoughts of
Kerrville Folk Fest
,
Solstice Fest
(w/ Built to Spill this year!), and the
4th of July Grateful Ball
featuring the Travelin' McCourys and the Jeff Austin Band at
Empire Control Room
, and tomatoes round out my first Friday picks. Cucumbers rock, too. We should start harvesting those this week.
Farm, in general
- To second Becky, we're all excited about
Farmgrass Fest
coming up on May 12-13th. Some of our favorite local musicians will be gracing the stage like High Plains Jamboree, Shiny Ribs, and Whiskey Shivers. Speaking of Whiskey Shivers - checkout
this video
that KUTX filmed of Whiskey Shivers in our back field a couple years ago. This was perhaps the coolest work-break our barn crew ever got.
We really appreciate SFC's write-up of the current Texas Legislature and all the bills that affect our food system. As farmers, sometimes we find it difficult to make the time to learn about the bills that affect us most. Luckily, Austin has SFC to keep us up to date. To learn more, click
here
.
OLDER POSTS