05/10/17 — Heydon Hatcher
By
Mackenzie Smith
Caprese salads are as good as the quality of the tomatoes you are using. During peak season, try foregoing balsamic vinegar to let the tomatoes shine. Torn basil leaves, flaky sea salt and fresh cracked pepper make for tri-color confetti worthy of a celebration.



The ripest, juiciest tomatoes you can find
Fresh mozzarella
Extra virgin olive oil
Basil leaves, torn
Flaky sea salt
Fresh cracked black pepper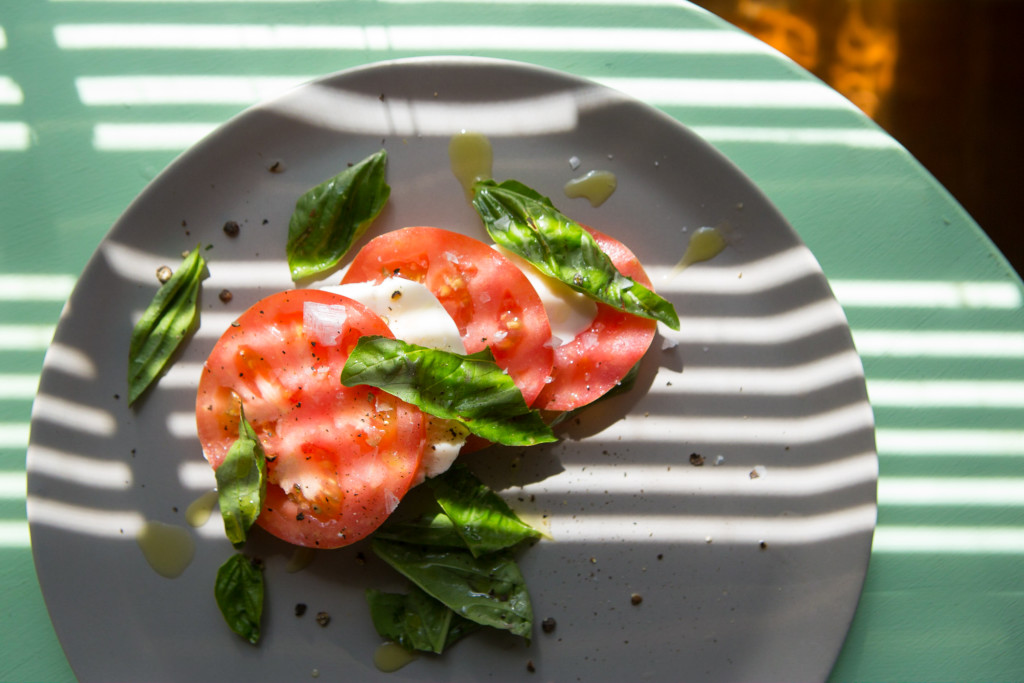 Slice tomatoes perpendicular to the stem, as thick or as thin as you like. Layer alternating slices of mozzarella and tomato until you can't anymore. Drizzle with olive oil and top with basil, salt and pepper.
OLDER POSTS